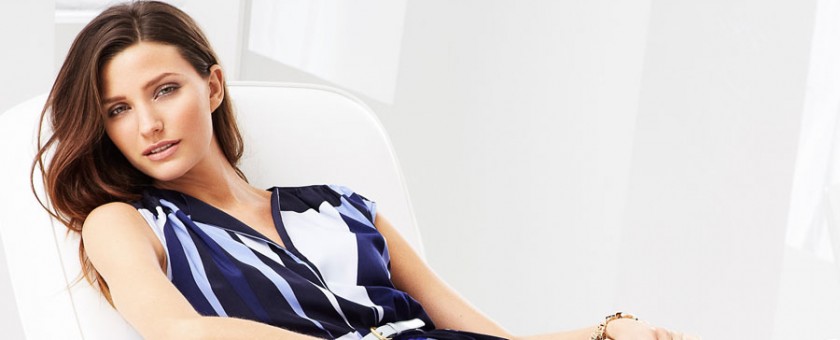 2010 / Nov / 04
Adrianna Papell Receives Investment from KarpReilly, LLC
San Diego, California
Adrianna Papell is pleased to announce that KarpReilly, LLC, a private investment firm, has made a growth investment…
in the company. "We are very excited to be partnering with KarpReilly," stated Harvey Berkman, Founder and Chairman. "Their understanding of our business and experience in the apparel sector makes them an ideal addition to our team."
The principals of KarpReilly have been investing in the consumer sector for over 15 years. "Adrianna Papell has developed an excellent reputation with both consumers and top retailers", said Adam Burgoon, partner, KarpReilly. "We are very excited to work with management in supporting the company during its next stage of growth," stated Chris Reilly, partner, KarpReilly.
About Adrianna Papell
Headquartered in New York City, Adrianna Papell was founded in 1979 as a designer and manufacturer of silk dresses and blouses. Since then, the company has expanded its offerings to include a broad array of affordable and high quality day and evening dresses under the Adrianna Papell, Aidan Mattox, and Hailey Logan labels. Their dresses are regularly featured in national publications including: Vogue, Elle, Marie Claire, Vanity Fair, and In Style. The company's products are sold in the country's finest department stores – including, Nordstrom, Bloomingdales, Saks Fifth Avenue, Neiman Marcus, Lord & Taylor, Dillard's, and Macy's. For more information, please visit www.adriannapapell.com.
About KarpReilly
KarpReilly, LLC is a private investment firm, founded by Allan Karp and Chris Reilly, whose primary mission is to partner with premier small to mid-size growth companies and help them achieve their long-term vision. KarpReilly currently manages funds and affiliates with initial capital commitments totaling $310 million. Over the past 15 years, the principals of KarpReilly have invested in, sat on the boards of and nurtured over 25 consumer growth companies. Among the notable apparel companies that the principals of KarpReilly have invested in are Trina Turk, Charlotte Russe, Spyder Active Sports, and Tommy Bahama, among others. For more information, please visit www.karpreilly.com