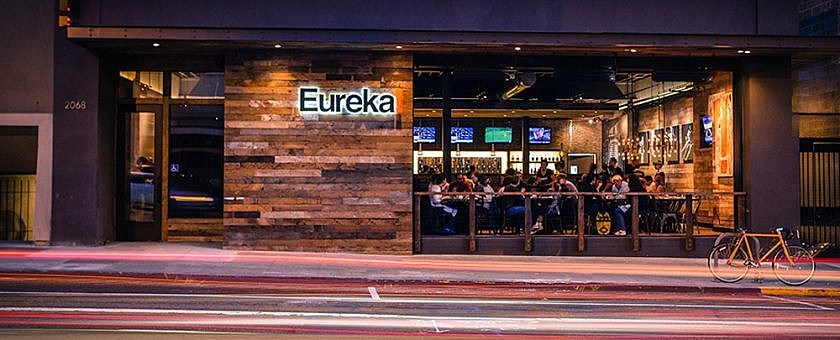 2020 / Jan / 08
All-American Restaurant Group Eureka! Forms Strategic Partnership with Carolo Corporation
Eureka! Enters into Strategic Partnership with Carolo Corporation
From: FSRmagazine.com
The first new venture in 2020, in addition to opening two new Eureka! locations, will be the design, branding, and operation of a 17,000-square foot, upscale, multi-concept Mexico City-themed restaurant in the high-profile Aventura Esplanade project, located in Miami, Florida. Eureka! will be the exclusive partner for Carolo's United States restaurant and hospitality expansion strategy bringing a collection of Carolo's stylistic and craveable Mexico City eateries to the United States.
Justin Nedelman, CEO and co-founder of Eureka! will remain CEO and says, "Carolo is the ideal partner to help us achieve our long-term goal of creating a diversified hospitality platform with Eureka! as the core, while simultaneously leveraging our knowledge, expertise and relationships to expand into opportunistic business ventures. Carolo is a patient investor and embraces our deeply imbedded 'people first' culture based on Energy, Discovery, and Community and they are a proven high-touch detail-oriented operator themselves. We are optimistic about the value we can create together in this second decade of Eureka!'s growth story."
The Eureka! investment allows Carolo to enter the U.S. hospitality scene with an existing proven brand and skilled leadership team with deep experience in operations, construction, and real estate in highly diverse markets throughout the United States. Carolo acquired Karp Reilly's investment position in Eureka! for an undisclosed amount and invested additional capital to fuel the strategy.
Eureka! owns and operates 26 restaurants throughout California, Colorado, Idaho, Nevada, Texas, and Washington. Carolo is a family owned, multi-unit operator of fashionable upscale restaurants throughout Mexico City. Such notable restaurant brands include Blanco Colima, Blanco Bistro, Blanco Castelar, Carolo, Aromas, Brix, and Cachava to name a few.