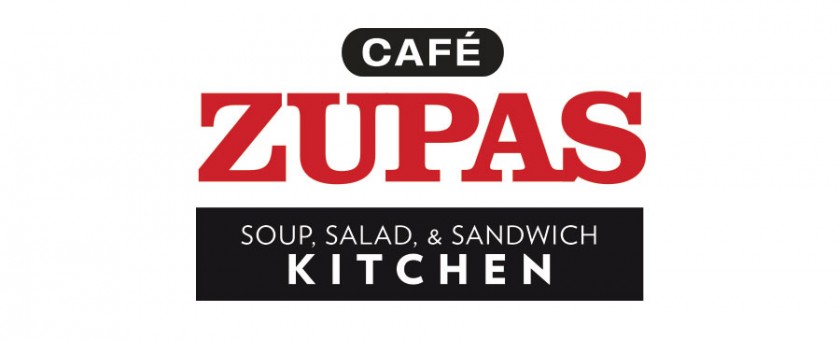 2009 / Aug / 13
Café Zupas Prepares for Accelerated Growth Under New Partnership
Salt Lake City, Utah
Café Zupas, a Utah-based fast-casual dining concept, is pleased to announce that KarpReilly, LLC, has made an investment in the company. Café Zupas is an exciting concept which offers award-winning soups, salads and sandwiches in a modern, inviting setting. The fresh, creative menu delivers a compelling, value-priced proposition for today's health-conscious consumers.
Founded in 2005, the Company opened its first location in Provo, Utah. Today, Café Zupas has grown to five restaurants, and it is scheduled to open two new locations in Utah this winter.
In order to capitalize on the initial success of the concept, co-founders, Dustin Schulthies and Rob Seely, decided to seek out an experienced capital partner that could help them accelerate new growth and take advantage of unprecedented real estate opportunities. The principals at KarpReilly, who have been investors in the restaurant industry for nearly twenty years, structured an investment in Café Zupas to support the development of the brand and new unit expansion.
"This is a tremendous opportunity for us to partner with talented, motivated entrepreneurs with a fantastic concept and scalable business model," said Adam Burgoon, partner at KarpReilly, "and we are really excited to be a part of Dustin and Rob's long-term growth plan."
About KarpReilly:
KarpReilly, LLC is a private investment firm, founded by Allan Karp and Chris Reilly, whose primary mission is to partner with premier small to mid-size growth companies and help them achieve their long-term vision. KarpReilly currently manages funds and affiliates with initial capital commitments totaling $310 million. Over the past 15 years, the principals of KarpReilly have invested in, sat on the boards of and nurtured over 25 consumer growth companies. Some of the notable restaurant companies that the principals of KarpReilly have invested in are Marie Callender's, Mimi's Café, Café Rio and the Habit Burger Grill, among others. For more information, please visit www.karpreilly.com.