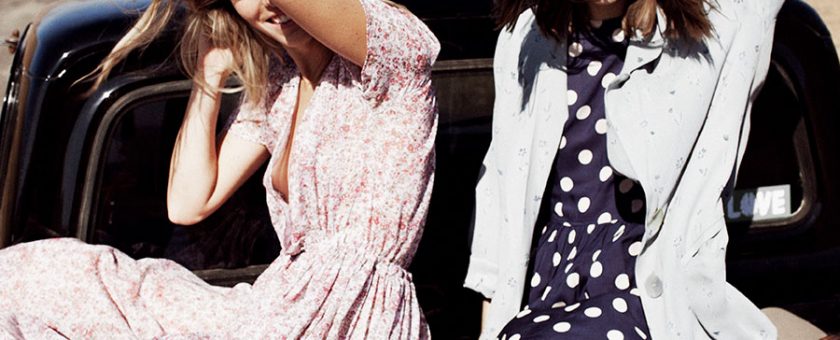 2018 / Feb / 16
Christy dawn announces investment from KarpReilly
Los Angeles, CA
On February 16, 2018, Christy Dawn received an investment from private-equity firm KarpReilly, LLC.
Christy Dawn is a vintage inspired clothing brand based in Los Angeles, California. Christy Dawn has a unique position in the women's clothing market with its own manufacturing facility in Los Angeles and its use of deadstock fabric. The brand sells predominantly through the Company's website (www.ChristyDawn.com). The Company also has one retail store in Venice, CA, and sells wholesale in Japan. The capital will help grow the business, expand the management team, and fund innovative marketing initiatives.
"We are really excited to work with KarpReilly. They share the belief that growth can be achieved without sacrificing the planet or people," said Christy Dawn, Co-Founder and namesake of the Company.
"From our first meeting, it was evident that KarpReilly shared the passion and vision for the future of Christy Dawn," Co-Founder & CEO Aras Baskauskas commented. "KarpReilly understands that people are waking up to the impact their purchases have on the environment. Specifically in fashion, the second largest polluter of the world's fresh water, customers want to know that their clothes aren't part of the problem. They understand that they aren't just purchasing a product, they are purchasing and promoting the production process as well. We are passionate about dressing the world in beauty and excited that we have such a strong partner in KarpReilly to help accomplish that goal."
"We have been very impressed with Aras and Christy from day one. They have developed an apparel business for today's consumer that offers high quality, handmade dresses made from deadstock fabric. We believe there is huge upside potential for the Company going forward and are extremely excited to begin a long term partnership with Aras, Christy and the team," KarpReilly Co-Founder Allan Karp said.
About Christy Dawn
Christy Dawn is a women's clothing brand that designs and manufactures all of its pieces in house at its Los Angeles factory. Using only sustainable methods of production and offering living wages, the company prides itself on its social and environmental footprint. Christy Dawn releases 4 to 5 new designs three times a week, selling out well before demand has been satisfied. For more information, please visit www.christydawn.com.
About KarpReilly
KarpReilly, LLC is a private investment firm, founded by Allan Karp and Chris Reilly, whose primary mission is to partner with premier small to mid-size consumer growth companies and help them achieve their long-term vision. Over the past 10 years, the principals of KarpReilly have invested in, sat on the boards of and nurtured over 25 consumer growth companies. For more information, please visit www.karpreilly.com.