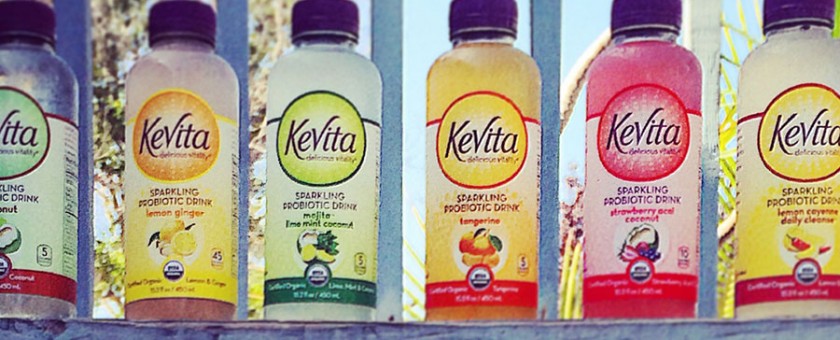 2012 / Sep / 10
KeVita Closes Series B Financing; Silverwood Partners Exclusive Financial Advisor
Sherborn, Massachusetts
Last week, KeVita, Inc., the first sparkling probiotic drink of its kind and one of the fastest-growing brands in the functional juice category, closed on a Series B financing round led by KarpReilly Investments, LLC. Investment bank Silverwood Partners acted as the exclusive financial advisor to KeVita in the transaction.
"As experienced investors in the consumer space, we look for fast-growing brands with outstanding differentiated products," said Allan Karp, of KarpReilly. "KeVita is a low-calorie, great-tasting, refreshing functional beverage; we are excited to partner with the company and provide the capital to finance the company's rapid growth."
"We are carefully planning our expansion and this investment will allow the company to continue its strong growth and bring KeVita to even more retailers and consumers. We are pleased to partner with KarpReilly on this journey," said KeVita CEO and Co-Founder Bill Moses.
Michael Burgmaier, Managing Director of Silverwood Partners added, "As experts in the healthy living category, we see a lot of companies and have broad access to the leading institutional investors in the sector. When we looked at KeVita, we liked the differentiation and positioning and knew KeVita was a great investment opportunity. The brand continues to have extraordinary performance with a very dedicated and growing consumer base across the country."
KeVita, the first sparkling probiotic drink of its kind, is leading a fast-growing trend of coconut and cultured drinks with its eight delicious varieties: Coconut, Mango Coconut, Strawberry Acai Coconut, Pomegranate Coconut, Lemon Ginger, Pomegranate and the lightly caffeinated Living Greens and Pomegranate Black Tea. KeVita is made in the company's certified organic facility in southern California and at the heart of KeVita is its handcrafted probiotic culture.
About KeVita
KeVita sparkling probiotic drinks feature their own probiotic culture, and four unique strains of live probiotics. KeVita's naturally fermented culture is combined with coconut water, tea, or reverse osmosis purified water and the finest organic cold-pressed plant extracts and fruit purees. KeVita's ingredients and probiotics are gently blended into the delicious vitality found in every bottle. KeVita is low calorie, certified organic, Non-GMO, vegan, dairy free, gluten free and soy free. KeVita is available in the refrigerated cold case at natural food stores and select grocers nationwide such as Sprouts, Whole Foods Market, The Fresh Market, Giant Eagle and Wegmans. For more information on KeVita click here or connect with the KeVita culture on Facebook and Twitter.
About Silverwood Partners
Silverwood Partners is a specialized investment bank that provides mergers & acquisitions and private placement advisory services to consumer products, media communications technology, and healthcare companies. The firm's targeted industry focus allows it to bring a depth of knowledge and industry relationships to each client's unique situation, and Silverwood has a hands-on, consultative approach with a high degree of senior partner involvement.
A principal focus of Silverwood is representing consumer products companies in the healthy living and broader LOHAS segment. The firm's commitment and expertise in the natural products and healthy living sector has allowed Silverwood to develop strong relationships with institutional investors and strategic buyers active in the industry. For more information click here.
About KarpReilly
KarpReilly, LLC is a private investment firm, founded by Allan Karp and Chris Reilly, whose primary mission is to partner with premier growth companies and help them achieve their long-term vision. KarpReilly currently manages funds and affiliates with capital commitments in excess of $500 million. Over the past 15 years, the principals of KarpReilly have invested in, sat on the boards of and nurtured over 25 growth companies. For more information click here.