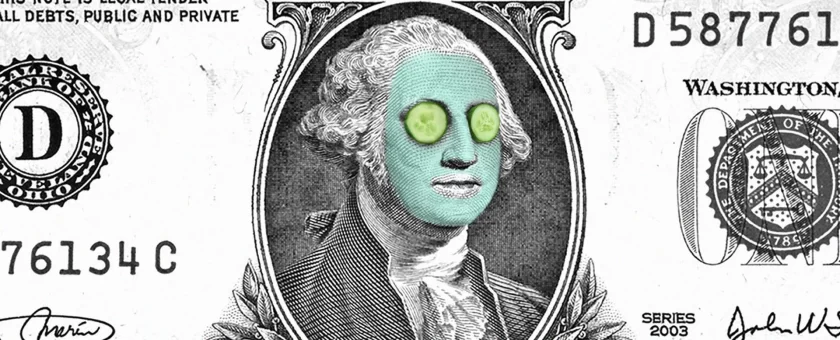 2023 / May / 09
Skin care startup raises $6.2 million to fight hyperpigmentation
Illustration: Tiffany Herring/Axios
From: Axios.com
By: Kia Kokalitcheva
Mother Science, a skincare company founded by Incubus guitarist Mike Einziger and Ann Marie Simpson-Einziger, a violinist and the guitarist's wife, is debuting its first product aimed at skin hyperpigmentation.
Why it matters: The company, which the pair of world-famous musicians and serial entrepreneurs founded in 2021, has raised $6.2 million in total venture capital (most of it in a seed round last November).
The big picture: Mother Science says it's a skin care company built on novel scientific research.
After Simpson-Einziger developed some light skin patches while traveling, the pair dove into some research and stumbled upon malassezin, a compound produced by Malassezia furfur and other species of that yeast that's naturally found on human skin.
After a few years of research, they formed the company and hired Jessica Goldin, a beauty industry veteran and former CEO of Shani Darden Skin Care, to run the venture.
Zooming in: For now, the company's product will be sold from its website, though Goldin says she hopes it will eventually make it into retailers.
The serum, which the company says can also improve skin texture beyond hyperpigmentation, is priced at $89 — certainly putting it into the high-end category of skin care products. Goldin points out that there are much more expensive products on the market.
"At the end of the day, I think women really value efficacy and results, and if they buy something and they don't see any results, they're not gonna buy it again," says Goldin.
The company already has more products in its development pipeline.
Between the lines: Mother Science aims to build a brand and line of products around its signature ingredient — much as hair care company Olaplex has done with its own proprietary ingredient.
In fact, Mother Science's founders have known Olaplex CEO JuE Wong for years, says Goldin.
Details: Female Founders Fund led Mother Science's November 2022 seed round. Other investors in the company include: defy.vc, Founders Fund, KarpReilly, H Venture Partners, NewBound Ventures, BFG Partners, Tuesday Capital, Olive Capital, Liquid 2 Ventures, and Hawktail, Drew Houston, John Paul DeJoria, Hedi Gores, Jared Smith, and Toni Ko.
The company also previously raised a small amount of capital via a SAFE note.