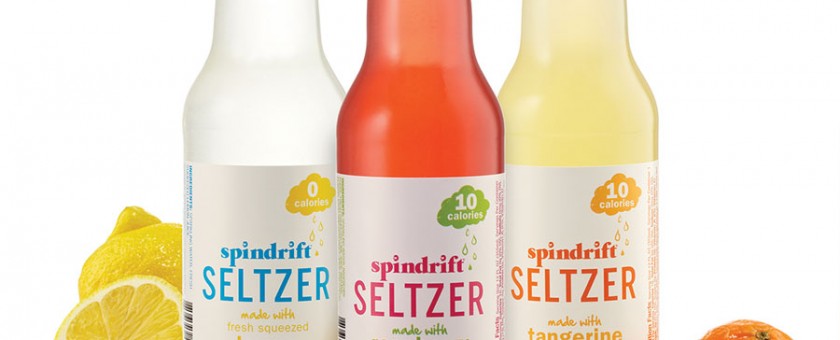 2015 / May / 22
Spindrift Breaks Ground on New Innovation Center
From: www.bevnet.com
By: Neil Martinez-Belkin
Spindrift, a soda and seltzer brand devoted to the use of fresh squeezed ingredients, is breaking ground on a new facility located in Waltham, Mass.
The upcoming 2,000 sq. ft. space is slated to be up and running later this summer, and will serve as the company's "innovation center," according to Spindrift founder Bill Creelman.
In a call to BevNET, Creelman said the impetus behind the new facility came out of a desire to pursue the use of more exotic ingredients in Spindrift products.
"We started out with citrus-based sodas – lemons, oranges, grapefruits – but as we started to look at ingredients like freshly-squeezed ginger and cucumber, we discovered there was really no established supply chain and no authorities on the subject," Creelman said. "We realized we were going to have to pursue the use of these ingredients ourselves."
The new center will staff a full-time research and development specialist responsible for conducting analysis on the properties of ingredients and how they can be incorporated into shelf-stable beverage products. It will also serve as a production facility, where new beverages can be developed prior to commercial scale. Creelman expressed an interested in working with herbs like mint as well as the possibility of formulating traditional sodas like root beer and cola with fresh ingredients.
"With the migration from traditional carbonated soft drinks, it's such an exciting time in the category," Creelman added. "And this is our way of acknowledging that and advancing our position within it."
The announcement of the new innovation center comes a year after Spindrift secured $2 million in financing from venture capital firm Prolog Ventures. At the time Prolog Ventures Managing Director Ilya Nykin said "we love the innovation that Spindrift has brought to the carbonated beverage space. Bill Creelman has created a unique brand with strong sell through – we look forward to the partnership."