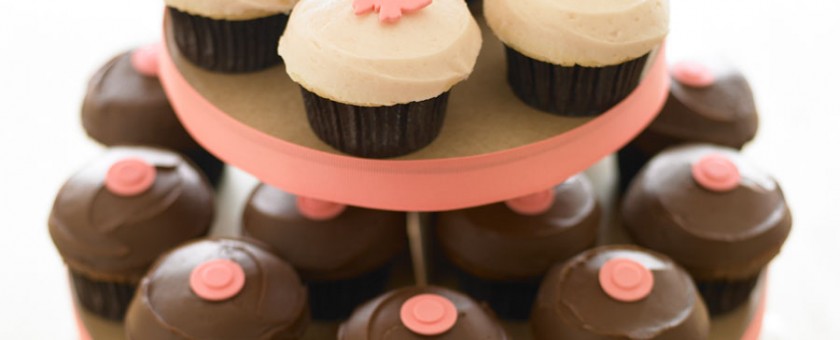 2013 / Jan / 17
Sprinkles Cupcakes Poised for Growth
Beverly Hills, California
Beverly Hills-based Sprinkles Cupcakes today announced that it has received an investment from KarpReilly, LLC. Founded by Candace and Charles Nelson, Sprinkles opened in 2005 as the world's first cupcake bakery and has gone on to receive widespread acclaim for its innovative and always fresh offerings. Today, the company owns and operates eleven cupcake bakeries, with plans to add a number of additional locations this year in both new and existing markets. Over the past year, the company has also successfully introduced its new Sprinkles Ice Cream offering and entered into its first international franchising agreement, both of which it expects to be significant drivers of growth for the brand over the coming years.
"With so many exciting opportunities available to Sprinkles, we wanted to make sure we found a partner that could provide us with not only capital to grow, but more importantly, a depth of experience working with and supporting high growth consumer brands that will allow us to take full advantage of those opportunities," said Charles Nelson. "What makes Sprinkles such an attractive business to partner with is that, despite an incredible amount of early success, the focus has always remained on improving and evolving the concept," said Allan Karp, founder, KarpReilly. "We think Sprinkles is truly a world-class brand and look forward to working with Candace and Charles to continue what has been a remarkable success story."
North Point Advisors served as Sprinkles Cupcakes' advisor in the transaction and ORIX Leveraged Finance provided debt financing.
About KarpReilly, LLC
KarpReilly, LLC is a private investment firm, founded by Allan Karp and Chris Reilly, whose primary mission is to partner with premier small to mid-size growth companies and help them achieve their long-term vision. KarpReilly currently manages funds and affiliates with capital commitments in excess of $500 million. Over the past 15 years, the principals of KarpReilly have invested in, sat on the boards of and nurtured over 25 consumer growth companies. Some of the notable restaurant companies that the principals of KarpReilly have invested in are Marie Callender's, Mimi's Café, Café Rio, the Habit Burger Grill, Café Zupas and Burger Lounge among others. For more information, please visit www.karpreilly.com.
About Sprinkles
Sprinkles Cupcakes opened "the world's first cupcake bakery" in Beverly Hills, as reported by the Food Network, and is credited by the Los Angeles Times as "the progenitor of the haute cupcake craze." Founded by Candace Nelson, judge on Food Network's hit show "Cupcake Wars," and husband Charles, Sprinkles has inspired long lines of devoted Hollywood stars and serious epicureans alike. From Tom Cruise to Oprah Winfrey, Blake Lively to Ryan Seacrest, celebrities are abuzz about Sprinkles! Baked fresh in small batches throughout the day, Sprinkles Cupcakes are handcrafted from the finest ingredients and contain no preservatives, trans fats or artificial flavors. Sprinkles has 11 locations nationwide, a traveling Sprinklesmobile – the world's first cupcake truck, and sells its cupcake mixes at over 250 Williams-Sonoma stores throughout the US and Canada. In 2012, Sprinkles debuted the world's first Cupcake ATM and continued its foray into classic American desserts with the launch of Sprinkles Ice Cream. For additional information and a list of future locations, please visit www.sprinkles.com