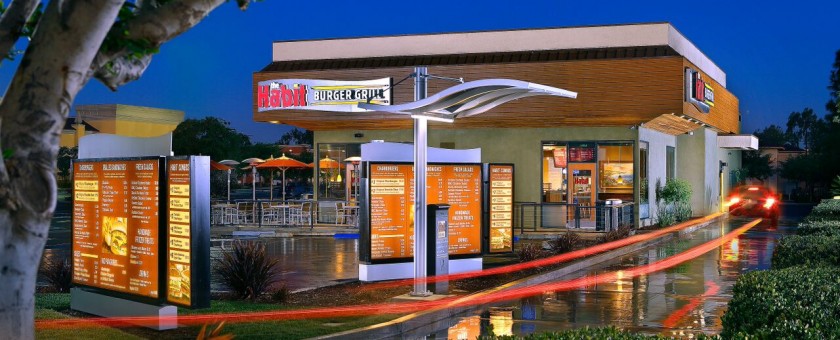 2007 / Jul / 31
The Habit Restaurants Announces Major Expansion Plans, New Investors
Santa Barbara, California
The Habit Restaurants, Inc., a Santa Barbara based fast casual restaurant chain, today announced a new partnership with an investment group lead by Karp Reilly. The investor group includes Blackrock, JP Morgan, and Paul Fleming, founder of P.F. Chang's and Fleming's Steakhouse. Other Karp Reilly restaurant investments include Elephant Bar, Mimi's Café, Ale House, Café Rio, and Z' Tejas. The amount of the transaction has not been disclosed. Founders, Brent and Bruce Reichard, and associates will retain approximately 20% ownership in the business.
Brent Reichard will remain Chairman and CEO, and David Nordahl will remain as President of the Habit Restaurants. The Habit currently owns and operates 24 units in California with new locations opening in Davis, Sacramento, Torrance and Santa Barbara. The deal will allow the company to grow at a faster pace with no debt, since The Habit Restaurants are all company-owned with no franchise units. The company plans to open 4 to 6 units in 2008 and 8 to 10 in 2009, a significant acceleration in the development of new restaurants.
This transaction does not include the Santa Barbara area Habit restaurants including the original location in Goleta. The three existing Goleta and Santa Barbara locations, in addition to the new restaurant recently announced for 3890 La Cumbre Plaza Road, will remain wholly owned by Brent and Bruce Reichard.
In 1976 at the age of 16, Brent Reichard got his first job at the original location in Goleta. Brent and his brother Bruce bought the then Hamburger Habit in 1980 and over the last 27 years have grown the business to more than twenty units in Southern California and the Sacramento area. The menu has evolved over the last 30 years from the original menu of chiliburgers and hot dogs. While the Goleta location is the only one still serving the original chili, today's Habit menu offers fresh salads, grilled chicken, tri tip and albacore sandwiches as well as handmade shakes and malts. The Habit Burger prides itself on high quality fresh food served at reasonable prices with great service.