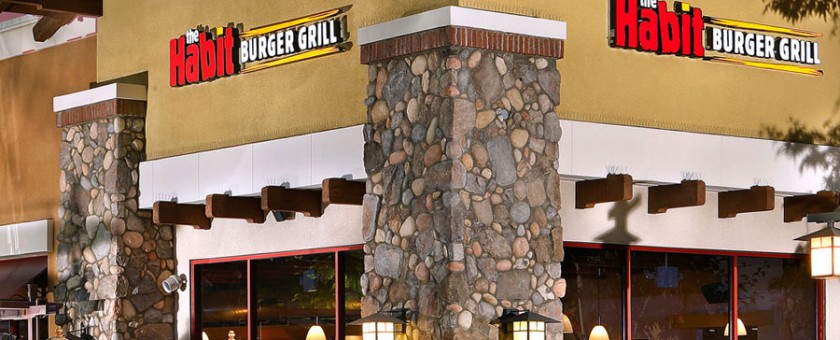 2014 / Nov / 19
Habit Restaurants Announces Pricing of Initial Public Offering
Irvine, California
The Habit Restaurants, Inc. ("The Habit"), today announced the pricing of its initial public offering of 5,000,000 shares of its Class A common stock at a public offering price of $18.00 per share. The shares are expected to begin trading on The NASDAQ Global Market on November 20, 2014 under the ticker symbol "HABT." In addition, The Habit has granted the underwriters a 30-day option to purchase from The Habit up to an additional 750,000 shares of its Class A common stock at the initial public offering price, less the underwriting discount, to cover over-allotments, if any.
The closing for the offering is expected to occur on November 25, 2014, subject to the satisfaction of customary closing conditions.
Piper Jaffray & Co., Robert W. Baird & Co. Incorporated and Wells Fargo Securities, LLC are acting as lead book-runners for the offering. Raymond James & Associates, Inc. is also acting as a book-runner for the offering, and Stifel and Stephens Inc. are acting as co-managers for the offering.
A registration statement relating to these securities was declared effective by the Securities and Exchange Commission on November 19, 2014. This press release shall not constitute an offer to sell or a solicitation of an offer to buy, nor shall there be any sale of, these securities in any state or jurisdiction in which such offer, solicitation or sale would be unlawful, prior to registration or qualification under the securities laws of any such state or jurisdiction.
The offering will be made only by means of a prospectus. The final prospectus relating to the offering will be filed with the Securities and Exchange Commission and copies may be obtained, when available, from: Piper Jaffray & Co., Attention: Prospectus Department, 800 Nicollet Mall, J12S03, Minneapolis, MN 55402, by emailing prospectus@pjc.com, or by calling (800)747-3924; Robert W. Baird & Co. Incorporated, Attention: Syndicate Department, 777 East Wisconsin Avenue, Milwaukee, WI 53202, by emailing syndicate@rwbaird.com, or by calling (800) 792-2473; or Wells Fargo Securities, c/o Equity Syndicate Department, 375 Park Avenue, New York, NY 10152, by emailing cmclientsupport@wellsfargo.com, or by calling 1-800-326-5897.
About The Habit Restaurants, Inc.
The Habit Burger Grill is a fast casual restaurant concept that specializes in preparing fresh, made-to-order char-grilled burgers and sandwiches featuring USDA choice tri-tip steak, grilled chicken and sushi-grade albacore tuna cooked over an open flame. The first Habit opened in Santa Barbara, California in 1969. The Habit has since grown to over 100 restaurants in 10 markets throughout California, Arizona, Utah and New Jersey.
Contacts
Investors:
(949)943-8692
HabitIR@habitburger.com
Media:
(949)943-8691
HabitIR@habitburger.com