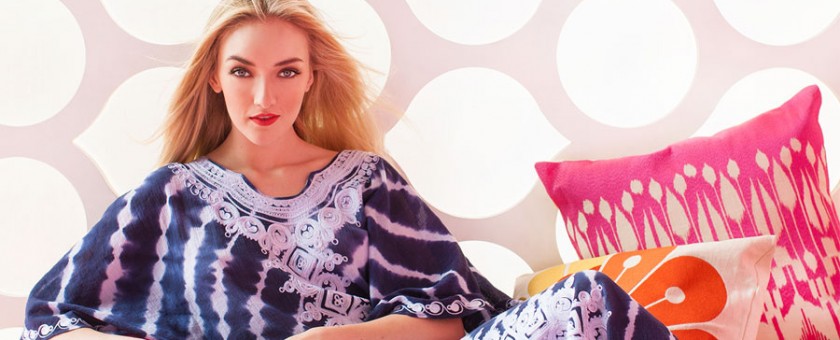 2015 / Jul / 01
Trina Turk Signs Jewelry License Agreement With Carolee
From: Fashion Times
By: Kelsey Drain
Alhambra, Calif.-based designer Trina Turk has officially partnered with Carolee to produce its exclusive line of jewelry.
"[Carolee] understands our unique brand aesthetic and business goals," Turk told WWD.
"They have a very talented team and a distinguished track record. Carolee shares our dedication to quality, and we know that they will be a great partner in creating jewelry that complements our ready-to-wear and lifestyle categories," the designer said.
The premiere collection of Trina Turk jewelry will launch for fall and holiday. It will be available beginning in September at U.S. department stores.
The upcoming accessories — which feature geometric designs, vibrant colors and faceted stones, according to WWD — will range in price from $38 to $298.
"Trina's jewelry is modern and clean, reflecting the special California aesthetic that distinguishes the designs in her other highly successful fashion categories," Carolee president Joel Fivis told the trade publication.
"We see Trina Turk Jewelry as a unique addition to the elite portfolio of brands we serve," Fivis added.
Carolee currently has deals with Lauren by Ralph Lauren, Chaps, French Connection, A.B.S. by Allen Schwartz and Brooks Brothers.
Back in February, Turk celebrated her namesake brand's 20th anniversary by re-releasing some of its best-selling styles, including a mini-dress that first debuted nine years ago.
"The way clothing is sold and the way people are buying it and the way fashion is working is very different from 1995," Turk told WWD earlier this year.
"We have stuck to our identity, which revolves around print and color and California. That has stayed the same," she said.
What do you think of Trina Turk's decision to expand into the jewelry industry with Carolee? Do you plan to shop the accessory range when it becomes available? Share your thoughts with us in the comment section below.
FOLLOW: Trina Turk, carolee, Jewelry, jewelry license agreement