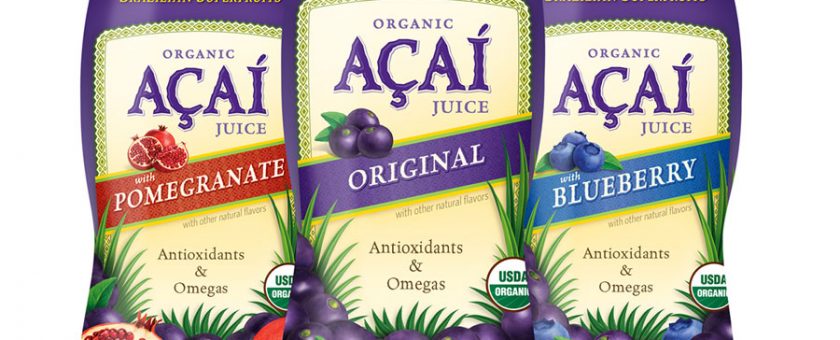 2016 / Feb / 10
Zola® Fruits of the World™ announces sale to KarpReilly
From: PR Newswire
SAN FRANCISCO, Feb. 10, 2016 /PRNewswire/ — Zola, makers of top-selling Coconut Waters, Acai Juices, and Dark Chocolate Covered Fruit announced today the completion of a sale to private equity firm KarpReilly LLC. The transaction will help fuel Zola's future growth and leverage the beloved brand's existing sales and distribution strength.
"KarpReilly is the perfect partner for Zola," said Chris Cuvelier, Zola's founder and CEO. "Their long term approach and track record for growing great brands will help Zola reach its full potential." The sale will enable Zola to accelerate growth by adding the financial resources to support rapid scaling of the business by investing in people, innovation and the brand.
Zola's current management team will remain in place to execute a long-term growth strategy. "We like to invest in great brands and passionate people," said Allan Karp, co-Founder of KarpReilly. "Chris and the Zola team have done a fantastic job creating an amazing brand and a loyal following leveraging their great tasting products and the unique Fruits of the World brand platform. The team has some great ideas in the pipeline and we look forward to supporting them as they take the company to the next level."
The company recently announced new distribution and is continuously building out its footprint in natural food and conventional grocery stores across the country. "Our expanding distribution and soon to be announced new products, coupled with this new partnership, will give us the opportunity to reach more consumers with our great tasting better-for-you products," said Cuvelier.
About Zola
At Zola, we're fanatical about traveling the globe in search of the best ingredients. We go directly to the source to bring consumers the best-tasting and authentically nutritious snacks and beverages. Zola's products include Coconut Water, Coconut Water Espresso and Coconut Water with Pulp. Zola is also the maker of the fastest selling Acai Juices in the United States including Original Acai, Acai with Blueberry, Acai with Pomegranate and Acai with Mango and Chia. Recently Zola released Organic and Fair Trade Certified Dark Chocolate Covered Fruit in three flavors including Dark Chocolate Covered Acai and Blueberry, Tropical Coconut and Banana. All Zola products are available at grocery and natural food stores across the U.S. and Canada.
For more information about Zola please contact:
Faryn Schatz
(415) 775-6355
faryn@livezola.com
Or connect with us on Facebook, Instagram, Twitter and at www.LiveZola.com.