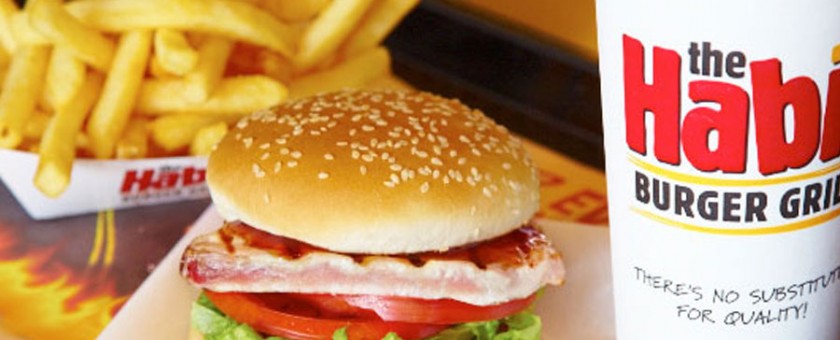 2015 / Mar / 26
10 up-and-coming fast-food chains taking over America
From: Business Insider
By: Susannah Chen
When McDonald's gathers franchisees for a "Turnaround Summit," and Chick-fil-A starts serving fair-trade cold brew you know the fast-food landscape is changing.

The industry's longtime leaders have watched same-store sales fall every year for the past five years. Meanwhile, fast-casual restaurants that emphasize food quality over speed and price are experiencing the greatest growth.
Customers now demand radical transparency, thanks to companies like Chipotle, which completely disrupted the quick-service food world with naturally raised meat, organic produce, and hormone-free dairy for under $10.
While Chipotle must now deal with meeting ambitious growth goals, there is a new crop of innovative dining concepts plowing full speed ahead — many of them backed by high-profile chefs and food companies who are hoping to turn the fast-food business on its head.
From a fried chicken venture headed by a New York ramen guru, to an organic salad café chain, here are 10 franchises that we're betting will take off in the near future.
LOCO'L
What it is: Fast-food made with real ingredients, targeted at neighborhoods lacking healthy options.
Website: welocol.com
How and where it started: The idea for Loco'l came out of a lecture at the 2013 MAD Symposium in Denmark, where chef Roy Choi gave a talk about Los Angeles' growing hunger crisis, and urged fellow chefs to get involved in solving the problem. The solution — a fast-food concept named Loco'l – was announced at the same symposium the following year, and in in 2015, the venture was crowd-funded by an Indiegogo campaign.
Locations: Loco'l's first two locations, in San Francisco's Tenderloin and L.A.'s Watts, will open this summer. After that, they'll be aiming for East Oakland, Pacoima, Richmond, Anaheim, and Detroit.
Pedigree: Loco'l doesn't have a website yet, but when it does, its bio page will read like a list of celebrity chef all-stars. The concept is the brainchild of Southern California restaurateur Roy Choi, creator of the street food sensation Kogi BBQ, and Northern California's Daniel Patterson, who owns the Michelin-starred Coi, as well as other restaurants in San Francisco and Oakland. The advisory board also includes Tartine's Chad Robertson and Noma's Rene Redzepi, so this project has some serious culinary firepower behind it.
Value proposition: Loco'l isn't trying to eradicate stereotypical fast-food menu items, like burgers and chicken nuggets; it's just trying to improve them. It plans to offer healthier, more wholesome versions at the same price point: Think ethically raised beef burgers cut with grains or tofu so they can maintain a $0.99 price tag.
Why we see potential: By sticking to familiar foods and prices, Loco'l has the potential to reach a massive segment of the population (especially underprivileged areas where wholesome foods aren't always accessible).
FUKU
What it is: An order-ahead spot that offers top-notch fried chicken sandwiches.
Website: eatfuku.com
How and where it started: David Chang, owner of the Momofuku restaurant group and founder of Lucky Peach, announced he'd be opening a fried chicken concept at this year's SXSW.
Locations: Although it's unclear when it will open, the first Fuku will be in New York's East Village in the space that originally housed Momofuku Ko. Chang did hint that the location is a testing ground for a "bigger concept" that he ultimately hopes to bring to the suburbs.
Pedigree: The venture may be risky, but Chang could have enough to carry Fuku with his global millennial following alone. He's also schooling himself in large-scale operations by working with a $22 million-funded delivery app, Maple. And although Chang hasn't dropped any names yet, he's already declared his intent to "work with the smartest people out there to get the best tech stuff for it."
Value proposition: The chicken-sandwich market is huge: even McDonald's sells more chicken than beef. And while Chick-fil-A has a corner of the fried-chicken-sandwich market, Chang promises to take things to the next level with Fuku. "What if you could ask for spicy chicken, animal-style?" he posited to his SXSW audience, referring to the cult chain In-n-Out.
Why we see potential: Chang managed to alter the state of dining with his brand of subversive restaurants, and turn food media on its head with the launch of his indie food magazine, Lucky Peach. So if anybody can revolutionize fried chicken sandwiches, it's probably him.
ÓXIDO
What it is: Traditional, made-from-scratch Mexican food with modern influences.
Website: oxido.nyc
How and where it started: New York City, March 2015
Locations: There's currently one location in New York's Flatiron District, but Óxido's partners are committed to expansion by year's end.
Pedigree: Óxido is the brainchild of three individuals: food entrepreneur Shmilly Gruenstein, James Beard-nominated chef Jesse Perez of San Antonio's Arcade Midtown Kitchen, and Daihwan Choi, a franchisee who opened New York City's first Pinkberry store.
Value proposition: Like Chipotle, Óxido's meats will also come from humanely-raised animals that are fed a vegetarian, hormone-free, antibiotic-free diet. Unlike Chipotle, Óxido is bringing a broader mix of traditional Mexican flavors, from chile de árbol salsa to suisa sauce with tomatillos, to the menu.
Why we see potential: Óxido demonstrates that for just a dollar or two more, it's possible to forgo Tabasco bottles and cilantro-lime rice in favor of more complex salsas and fillings. As the public's interest of regional foods from abroad continues to grow, small flourishes like these could make a big difference.
AMY'S DRIVE THRU
What it is: Traditional fast food that's all organic and plant-based.
Website: amysdrivethru.com
How and where it started: Andy and Rachel Berliner, the founders of frozen-food company Amy's Kitchen in Petaluma, CA, wanted to offer a solution for parents who lead fast-paced lives but feel guilty about giving their children fast-food meals.
Locations: The company's first location, a 4,000-square-foot space that will feature a living roof made of grass, solar panels, and a water towel to collect rain runoff, is set to open in May in Rohnert Park, CA.
Pedigree: This new concept comes frozen-food titan Amy's Kitchen, one of the world's largest purveyors of organic vegetarian food. The Berliners, who started Amy's in 1987, want the venture "to be the McDonald's of the future." The company has worked extensively with in-house food scientists, even building a mock restaurant to ensure food can be made in less than three minutes.
Value proposition: This isn't the only plant-based fast-food startup we've seen, but it is probably the most viable. A frozen-food giant jumping into the world of fast food may be new territory, but the folks at Amy's already have an open line to the suppliers they currently use for their business, which could mean things run smoothly from the start.
Why we see potential: Like Loco'l, Amy's Drive Thru will be accessible to the masses. With a lineup of veggie burgers, pizzas, burritos, salads, scoops, and shakes, dishes won't be foreign to the average diner, and everything will be affordable (burgers for around $3, burritos for $5 or less, and combo meals for $10 or under). There'll also be a range of gluten-free and vegan options targeting a growing segment of loyal consumers.
THE HABIT BURGER GRILL
What it is: Made-to-order char-grilled burgers and sandwiches.
Website: habitburger.com
How and where it started: The Habit started as a single location in Santa Barbara in 1969; shortly thereafter, it was purchased by two brothers who expanded it to nearly two dozen locations in Southern California. In 2007, the company was purchased by a private equity firm, and by last year it had grown to 98 locations; at that time, the company announced target plans to open 2,000 locations in the US.
Locations: The Habit Burger Grill has more than 100 restaurants in 10 different markets throughout four different states (Arizona, California, New Jersey, and Utah).
Pedigree: The chain's shareholders include private equity firm KarpReilly, which has managed the likes of Marie Callender's, Sprinkles Cupcakes, and Elephant Bar.
Value proposition: Unlike most fast-food chains, which use a flat-top grill or an appliance called a chain broiler to cook patties, The Habit's burgers are made to order and cooked over an open flame using the likes of USDA choice beef and sushi-grade albacore tuna.
Why we see potential: Consumer Reports ranked Habit's burger the best in the country, beating out the likes of Five Guys and In-N-Out. With rave reviews, a growth rate that's even faster than Chipotle's, and profits up 57 percent, the company must be doing something right.
ASIAN BOX
What it is: Gluten-free Southeast Asian street cart-inspired dishes, made with fresh, local ingredients and served in eco-friendly packaging.
Website: asianbox.com
How and where it started: Asian Box opened in Palo Alto, CA in 2012.
Locations: The fast-casual spot has five locations across California.
Pedigree: Asian Box is helmed by restaurateur Frank Klein as well as culinary director Chad Newton and chef Grace Nguyen. Husband-and-wife team Newton and Nguyen were both former San Francisco chefs; Nguyen previously worked at Charles Phan's Vietnamese restaurants in San Francisco.
Value proposition: With the streets of Vietnam as inspiration, Asian Box brings a wide range of textures and flavors not known to the fast-casual market: think green papaya salads, six-spice chicken with tamarind vinaigrette, caramel egg toppers, and more.
Why we see potential: Right now, no one owns the Southeast Asian fast-casual food space (though Chipotle is gunning for it as well with ShopHouse). In the same vein that Chipotle took carnitas mainstream, Asian Box has the potential to make lemongrass pork a household term.
LYFE KITCHEN
What it is: This company, whose name stands for "Love Your Food Everyday," offers fast, sustainable comfort food.
Website: lyfekitchen.com
How and where it started: LYFE was founded in 2011 in Palo Alto, CA.
Locations: LYFE Kitchen has 14 LEED-certified locations in five states (California, Colorado, Illinois, Nevada, and Texas), with two more locations coming soon. LYFE is also targeting 10 new locations per year for the following five years.
Pedigree: LYFE Kitchen was founded by Mike Roberts, the former global president of McDonald's, Stephen Sidwell, and Mike Donahue, the former chief of corporate communications at McDonald's. The company also has two "ambassadors," one of them being healthy-minded celebrity chef Art Smith—formerly Oprah's personal chef and a celebrity who has appeared on the likes of Bravo's Top Chef Masters.
Value proposition: While the company doesn't focus on the word "healthy," most of its offerings are healthier: Everything on the menu has less than 600 calories and 1,000 mg of sodium, and contains no high-fructose corn syrup, butter, cream, trans fats, MSG, or preservatives.
Why we see potential: Taking cues from higher-end restaurants, the menu at LYFE changes seasonally, a concept we'd love to see more of in the fast-casual sector. It also draws attention with lighter versions of traditional American comfort fare, like fish tacos and vegan "unfried" chicken made with whole-wheat panko. Oh, and it offers beer, wine, and booze.
YALLA MEDITERRANEAN
What it is: Healthy, flavorful fare that incorporates traditional Mediterranean spices, classic grilling techniques, responsibly-raised meats, craft brews, and locally-sourced wine.
Website: yallamedi.com
How and where it started: Yalla Mediterranean launched last year in Pleasant Hill, CA.
Locations: Yalla is opening its second location in Northern California this week, and has plans to expand to Southern California as well.
Pedigree: Yalla CEO David Wolfgram has played a key role in developing Corner Bakery Café, Maggiano's Little Italy, Boudin Bakery's BoudinSF, and Chicago's Lettuce Entertain You Enterprises. His right-hand man, Chief Development Officer Alan Hixon, gained a name for developing cult brands like Mooyah Burgers & Fries.
Value proposition: Yalla doesn't seem to focus on Americanizing Mediterranean food as much as some of its competitors. The menu hopes to popularize dishes like Turkish cabbage slaw, Israeli pickles, sumac onions, and lamb kefta with chermoula.
Why we see potential: Mediterranean food in States might finally push past the stereotypes of hummus, falafel, and tabbouleh. As the average consumer's food conscience continues to expand, the timing seems right.
SWEETGREEN
What it is: A salad café chain that offers high-quality salads and grain bowls made with organic, local ingredients.
Website: sweetgreen.com
How and where it started: Sweetgreen started in 2007 in Washington, DC.
Locations: Sweetgreen has 29 locations in DC, Massachusetts, Maryland, New York, Pennsylvania, and Virginia, with two locations coming soon in California—one in West Hollywood, and one in Santa Monica.
Pedigree: At the end of last year, Sweetgreen received a massive new round of investment, securing $18.5 million from investors like New York restaurant titans Danny Meyer and Daniel Boulud, as well as investment firm Revolution Growth. It's also collaborated with other prestigious restaurants, like Momofuku, on various projects.
Value proposition: With its focus on organic, local ingredients that are made in house, Sweetgreen aims to be the Shake Shack of the salad world. The latest round of funding will go towards West Coast growth, an improved and expanded mobile app, and Sweetgreen in Schools—a school program to educate children about healthy foods.
Why we see potential: Finally, a future for grab-and-go salads that goes beyond cobb and Chinese chicken salads, with an additional focus on giving back to the community. P.S. Danny Meyer is a straight-up winner.
PIZZERIA LOCALE
What it is: An interactive, contemporary fast-casual pizza concept inspired by the traditional pizzerias of Naples, Italy.
Website: pizzerialocale.com
How and where it started: Pizzeria Locale first started in Boulder in 2011 and joined into a partnership with Chipotle Mexican Grill in 2013. The company opened a Denver location to much fanfare last year, and announced this year that it plans to expand to Kansas City, MO.
Pedigree: It's possible that The Next Chipotle might wind up being partially owned by Chipotle itself: Although Locale was co-founded by Master Sommelier Bobby Stuckey and chef Lachlan Mackinnon-Patterson of the James Beard Award-winning restaurant Frasca Food & Wine, Chipotle Mexican Grill is an active partner as well.
Value proposition: This is the first Naples-style pizzeria we've seen scaled to a multi-state level.
Why we see potential: With Chipotle's spending power, pizza margherita has a shot at driving attention away from beloved stuffed-crust supreme pies.