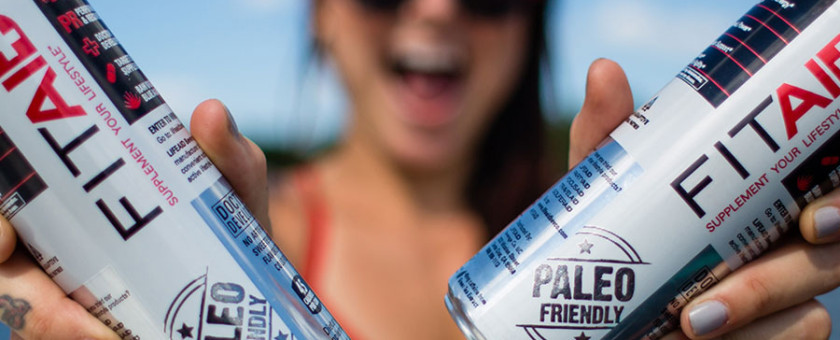 2016 / Dec / 19
LifeAid Enters New Channels with Whole Foods, Sprouts and Safeway
From: Bevnet
By: Brad Avery
LifeAid co-founders Orion Melehan and Aaron Hinde heard their fair share of critics when they decided early on that they would forego traditional channels and sell their line of functional drinks in gyms, golf courses and online.
However, as LifeAid enters its sixth year, the company is set to make a splash in natural and conventional grocery channels. Last week, LifeAid confirmed a deal to sell four of its products in 411 Whole Foods stores globally beginning in April. Those products — LifeAid, FitAid, FocusAid and PartyAid — will also be sold at Sprouts in March; the company's FitAid Fuel Pouch will also be sold at Wegman's. Meanwhile, this week Safeway locations in the southwest U.S. will begin stocking five LifeAid SKUs in its coolers and on ambient shelves.
"Last week was a big week for us," Melehan told BevNET on Monday.
LifeAid products have been sold in Whole Foods stores in Colorado since March. The beverages performed well enough over the course of 2016 to warrant a global expansion to nearly all stores, Melehan said.
"We were told the Rocky Mountain region is very tough to penetrate," Melehan said. "It was not ideal that were placed in one of their toughest markets."
Prior to entering the natural channel, LifeAid had focused distribution in gyms, including in Crossfit, Gold's Gym, Life Time Fitness and Vitamin Shoppe, Hinde said. The company's GolferAid line targeted — of course — golf courses and its PartyAid drink is aimed at music venues and events such as the popular Burning Man festival. The company has avoided cross-pollinating its variables, allowing each line to build up a following within its target community.
In addition to closing the deal with Whole Foods, LifeAid signed a contract last week to become the Official Recovery Beverage of the Crossfit Games for 2017 and 2018. LifeAid also renewed its contract to be a sponsoring partner of the Spartan Races.
According to Hinde, partnering with Crossfit has allowed LifeAid to follow the fitness brand internationally, now selling in 22 countries and in March, the brand will begin its first production run in Holland. Melehan said the company is shipping two containers a month to Europe, three a month to Australia and most recently they shipped to Guatemala. About 10 percent of sales are international.
"By choosing niche communities, we're able to dominate them nationally and internationally," Hinde said.
When a new store begins stocking LifeAid products, the company is able to draw from its well of Facebook followers and e-mail list subscribers as a way to quickly spread the news and drive customers to the stores. With the addition of Whole Foods, LifeAid beverages will be available in more than 10,000 locations.
"We don't need to buy billboards or big print ads because we have the social channels and e-mail addresses to generate sales," Melehan said.
However, 70 percent of LifeAid sales are still online, including consumers and wholesale customers. Melehan said the company is selling 10 million cans a year and with the growth is forecasted to double that annually for the next three years.
The company's booming growth also means they're hiring. In 2016, LifeAid went from 20 employees to 40 and aims to hire another 25 new employees in 2017.
"We have a phenomenal team at LifeAid," Hinde said. "They are in total alignment to create the next billion dollar company."