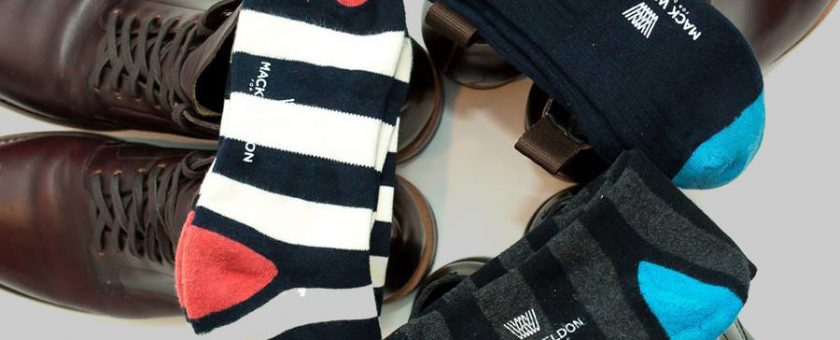 2016 / Jul / 16
Mack Weldon Moves Into Sportswear
From: WWD
By: Aria Hughes
The men's innerwear brand has launched a polo shirt and raised $7 million in Series B funding.
Mack Weldon continues to grow its assortment.
The men's underwear brand will launch a polo shirt on July 12 and sweat shorts later in the month.
The Vesper Polo, which is Mack Weldon's first attempt at sportswear, is made from breathable micromesh with subtle stretch instead of heavier cotton piqué, and features a collar that maintains its shape.
Last year the brand, which has come up with creative ways to market its product to the Millennial customer, introduced an athleisure line of hoodies and sweatpants made from cotton French terry and T-shirts made from merino wool. Earlier this year, it launched a performance dress sock.
The company, which was started by Brian Berger and Michael Isaacman four years ago, has also raised $7 million in Series B funding, which was led by KarpReilly, with participation from RiverPark Ventures, Bridge Investments and Lyrical Partners, who are existing investors. The company raised $2 million in seed funding in 2014 and secured $4 million in Series A funding in 2015.
"We are thrilled to be partnering with KarpReilly as we enter this next phase of growth," said Berger. "The main drivers of our business are product development, marketing and technology. The investment will be focused on supporting smart growth in each of these three areas."
In 2015, they also brought on Howard Socol as a strategic adviser.
"I tried the product and liked it. The creative is very sharp. Their advertising and marketing has a lot of creative energy….They know how to talk to their customer, and for the price point, the consumer gets great value for the product," Socol previously told WWD.